Offered without much comment. Because really, there's no excuse.
I'm not entirely sure antibiotics will clear that up. And speaking of sick...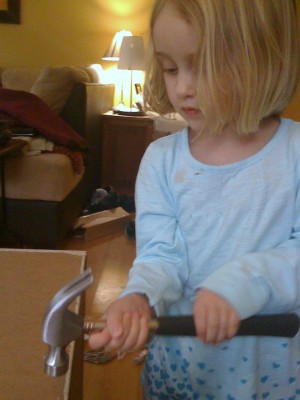 Yes, we make our sick three year old build our furniture. Don't worry; it gets worse.
That would be a direct quote taken from Ms. Bob the Builder earlier that same day.
See all of Sarcastic Mom's
Terrible Parents
Weekly Winners here
.  And more color glossies to be used as evidence against us at
my Flickr page.